Starting at the gates to St. Stephen's Green, where bullet holes remain from 1916 crossfire, we'll walk to the Gaiety Theatre, built in 1871, and hear the song "The Bold Fenian Men" written about 1867.
Next we'll go to Bewley's cafe, owned by a Quaker family who were truly helpful to the native Irish during the famine of 1845-51, and read from Oscar Wilde's mother's famine poem.
We'll call to Neary's established in 1890 and Mc Daids from 100 years earlier in 1779, both were frequented by Brendan Behan and Paddy Kavanagh, Thin Lizzy's Phil Lynnot is remembered by a statue positioned outside Bruxelles pub across from Mc Daids.
We then cross Duke St to the headquarters of the Feis Ceoil music competition, one of a number of institutions established in the 1880s as part of the Gaelic Revival—the Abbey Theatre, Palestrina Choir, and GAA also began in this decade.
We'll go to an Irish whiskey shop for whiskey tasting and a rendition of "Finnegans Wake," the song that inspired the famous novel and forms an important part of any decent night of ceoil agus craic!
We'll visit the location of the 1916 trenches in St. Stephen's Green and hear a rendition of the Foggy Dew.
Next we cross the street to the Shelbourne Hotel where Michael Collins was based, and where the I922 War of Independence formally came to an end and the Irish Republic commenced. In 1922, The Shelbourne hosted the drafting of the Irish Constitution in room 112, under the chairmanship of Michael Collins.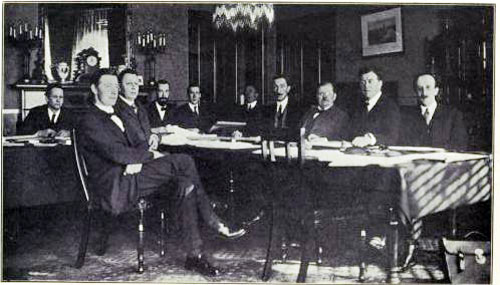 On day two of The Rising (Tuesday) British gunmen stationed themselves on the fourth floor of the hotel for a clear shot of the rebels in St. Stephen's Green down below.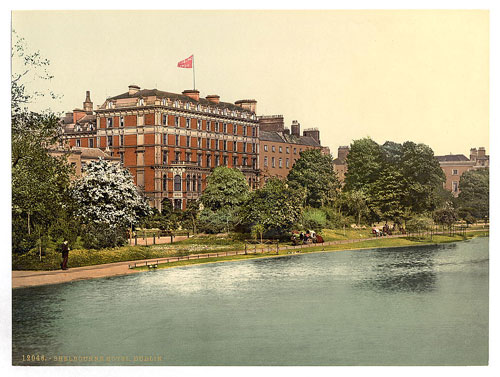 Finally, we'll visit O'Donoghue's pub, the native home of The Dubliners, the world-renowned traditional music group.